Mangrove Creek's Weather
The location of Mangrove Creek on Baratang Island is in the center of the Andaman Sea. Because it is bordered on all sides by the water, the humidity will be around 70%. Throughout the year, the tropical environment prevails. Summer days can be nice, with temperatures reaching 30 degrees Celsius. The cold sea wind, on the other hand, can be enjoyed all year. The winter is bitterly cold, with temperatures as low as 16 degrees Celsius. From June through November, the Southwest and Northeast Retreading Monsoons provide a lot of rain.
When Is the Best Time to Visit Mangrove Creek?
The greatest time to visit the mangrove stream at Baratang Island, Andaman, is from December to mid-May. These are the dry months of the year. It will allow you to go on a boat tour of the mangroves. In the dense mangroves, visibility will be excellent.
Activities in the Mangrove Creek Area
The following is a list of things to do around and around Mangrove Creek on Baratang Island. Check it out!
1. Visit Mangrove Creek
This is an Indian island mangrove that is beautiful and evergreen. This mangrove's natural feature is its natural path across the brackish water, marsh, and mangrove waters. They have a height of 5 to 10 feet and a width of 20 to 30 feet. This results in a tiny boat and kayak that can be used to sail in its natural canal. During high tide, the natural height and width do not prevent a boat from passing through. With its uneven dispersion of aquatic plant roots, this mangrove appears creepier.
2. Bird Watching
It attracts migrating birds since it is a beautiful green mangrove with water throughout the year. Many tiny to large birds can be found here, feeding on fish from the brackish water and wetlands. It's an excellent location for photographing birds in their natural habitat. While sailing and visiting this mangrove, you can see numerous colorful birds sitting on the tops of the mangroves. It's also a great spot for birdwatchers. Many birds can be seen picking fish from their peaks in brackish and mangrove water.
3. Boat Safari
Anyone who visits this creek on a mangrove creek safari in Andaman would never forget it. To explore this creek, you'll have to use a boat. If you set sail from Port Blair, you may expect to spend about 6 hours on a boat going up and down. The Middle Strait jetty will be reached. A private boat can take you right to the mangrove creek if you charter one. They may, however, eat and drink at the Middle Strait jetty. This is due to the fact that this mangrove has no food or lodging amenities. Only a day trip is possible on the boat safari. It is best to travel as part of a tour that includes a Mangrove Creek safari. A kayak, a traditional boat, and a boat are all available for rent here. It is best to visit as part of a trip package that includes a Mangrove Creek safari. You'll find a kayak, a conventional boat, and a boat that can transport a group here. Solo tourists and those who are not part of a tour group can rent a boat from the Middle Strait jetty. On Bartang Island, there are numerous additional mangroves. If time allows, you can also go on a safari. They are, however, not as spacious as those found in Mangrove Creek.
4. Visit Mud Volcanoes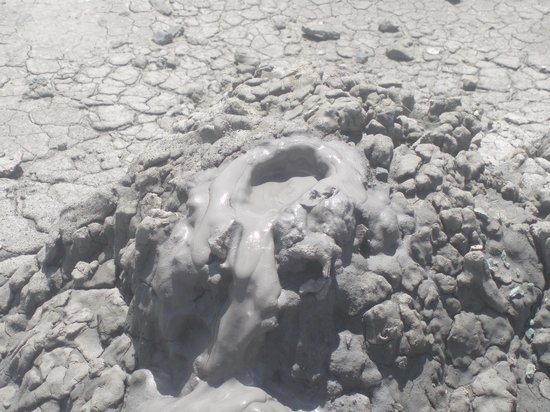 Mud volcanoes are a recent natural phenomenon on Andaman's Baratang Island. The sight of little and big mud cones, similar to those found on a volcano, will be surprising. However, instead of boiling lava, you'll be surprised to see them with water. They're not harmful, and you shouldn't ruin them by stamping or stomping on them. This natural phenomena has been occurring here since 2005. It's also a good idea to include it as part of your Andaman mangrove Creek trip.
5. Visit Caves
Sail and reach the limestone caverns in the mangrove stream will be a pleasant surprise. They are natural caves, and you will need to bring a lamp to see them. Otherwise, the mangroves may appear to be a scary environment. The best way to see the limestone cave attractions on Baratang Island is on a guided trip. This is due to the fact that they will take you to these caverns during low tide.